Newb here to see if anyone has heard of the Upland Raider 29er by American Golden Wheel. The only place I am finding it is through AAFES(Military Store for those unfamiliar with it)
This is about all I can get for information: Features an alloy frame, front suspension, front and rear alloy disc brakes, Shimano free wheel, Shimano shifters, and Shimano front steel and rear alloy derailleurs.
I honestly am just getting into bikes since I now have two youngn's that I am looking to drag around in a trailer so I don't really know what I am looking at as far as brakes and etc. Just curious if anyone out there has heard anything about this bike. It runs $199 which is the high end of my price point for now.
Couple of pics, didn't get to give a spin as it seems someone before me jacked the chain all kinds of up.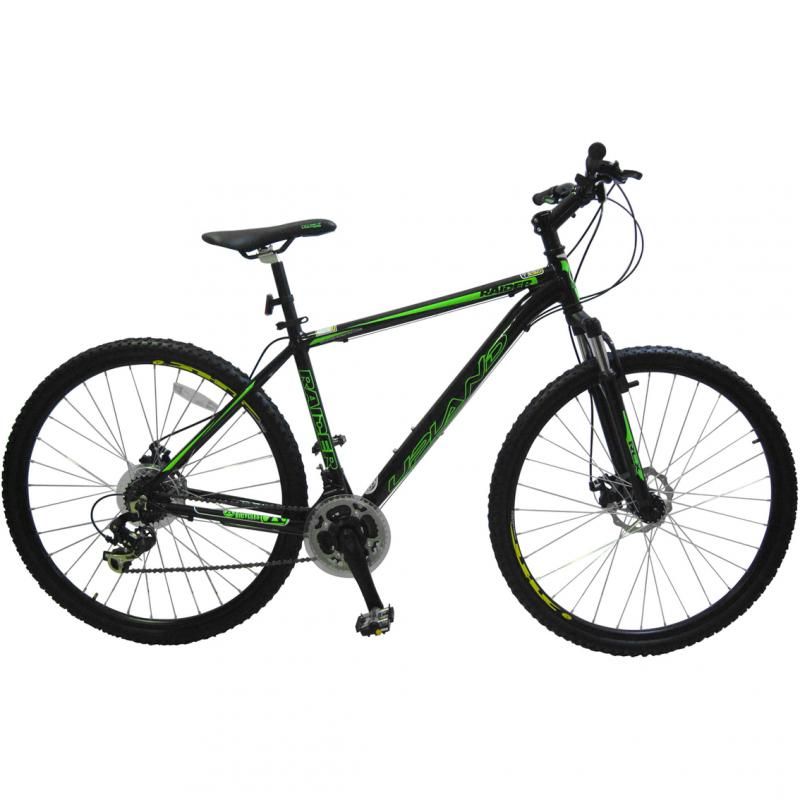 Otherwise I am leaning toward some of the Wally World bikes I've been reading about on here.