First off, I want to say thank you to for providing this forum for people that buy bikes they can actually afford!
http://www.walmart.com/ip/Havoc-Full-Suspension-26-Mens-Mountain-Bike/16531397
Got one a about two months ago. I plan on doing some upgrades, I already got a new saddle. Planned upgrades are new front end (new front fork, stem, etc) and front deraileur, and a disc conversion one day.
I'll be getting new tires and wheels soon, already bent the front rim.
Pics: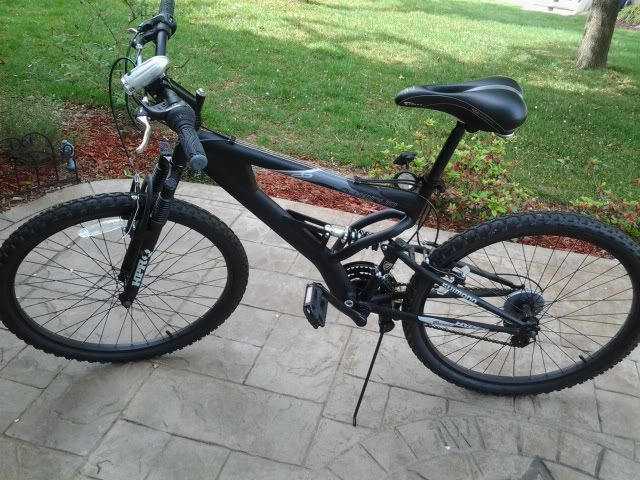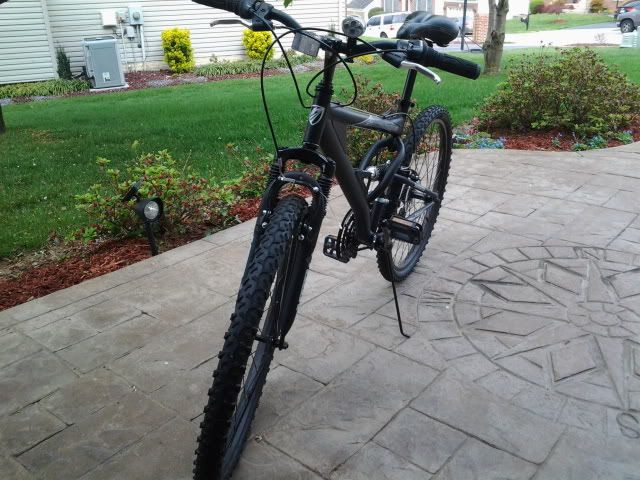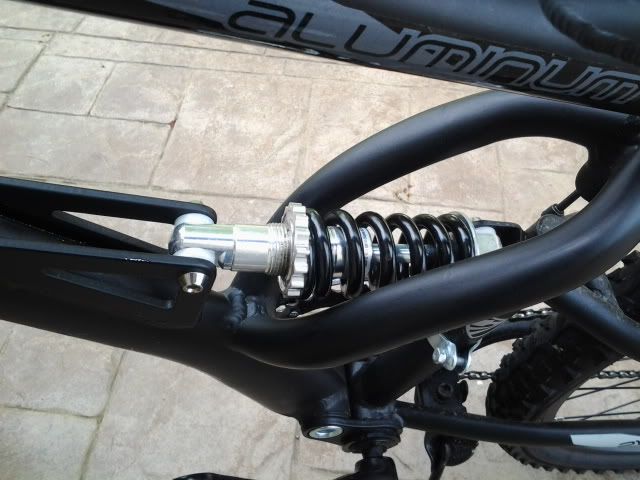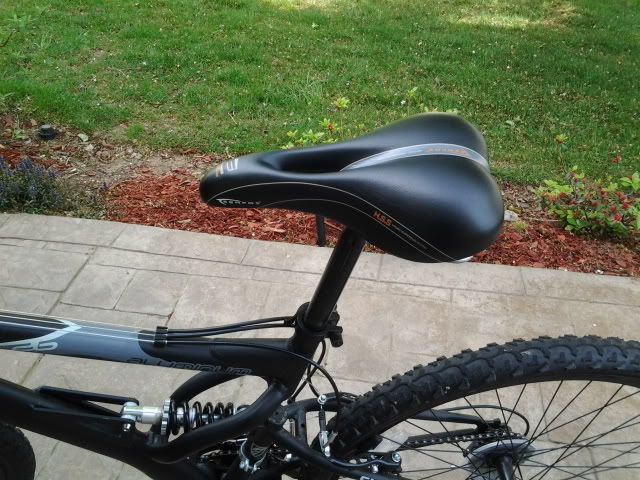 Review!
First off, I don't know much about bikes, the last mountain bike that I owned was a Huffy Blades. I went to Sheldon Brown's website and was intimidated by all of the information there. All I know is that I can't pay over 200 bucks for a bike. I'm not a hardcore singe track rider, I'm just a regular joe who likes riding and wanted to maybe lose some weight in the process. I needed a bike for commuting, and I wanted a full suspension bike, because I plan to do some off road riding eventually. Funny story about this bike; at first I saw the women's version of this bike and really liked it and wanted it instantly. I actually still like that frame more, the design looks better, imo. I will be buying it for my wife soon.
Okay down to the nitty gritty.I guess that this bike would fall into the All Mountain style of bike. The frame is aluminum, the suspension triangle is steel, v- brakes all around. All the basic stuff for a BB full suspension bike.
Here's the kicker: The.Frame.Is.Aluminum. Not some "alloy" aluminum. This bike is really light for a big box full suspension bike. I went to my LBS to check out the weight (not on a bike scale or anything just picked them up and felt them out) of other bikes in comparison to mine. They had two 29ers; one super light aluminum and one carbon specialized frame, also super light. This bike is not as light as either of those. But it is about a ton lighter than the Genesis 26 full suspension bike available from my local bike shop. As with most bikes built at Wal Mart, mine was not assembled with the best of care, everything needed adjustmet, the brakes were mushy, the cables needed adjustment, etc. so I had my LBS handle all of that over this past weekend. After the adjustments, this bike is actually incredibly nice! Shifting is much smoother, brakes are responsive as well. All of the working parts are bone stock. I have replaced the seat, as the original seat was uncomfortable beyond belief. I've also gotten new grips and pedals. The bike bobs like crazy at the default setting of the rear spring. With some minor adjustments, the bike rides about as close to a hardtail as I can get it, bob is nearly imperceptible. As mentioned above, this bike will be receiving a full set of upgrades, starting with the cranks, as they are a bit squeky. Next will be the front fork, headset stem and handlebars. If for no other reason than I love customizing the things I own. I'm kinda thinking of this as a 119 dollar full suspension frame.
I hope you liked the info. Have a good day!